The Impossible Driver
Jump to navigation
Jump to search
This article is about an adventure I had with a Sony VAIO® LT Series Combination HD PC and TV All-In-One Computer. In this specific instance, an LT30 Series, LT32e Model.
The LT Series of computers is an all in one computer that was built in the late noughties (AKA 2000s). From the front, all models are very similar and are base around a 22" Vidoe Display . From the side and rear, various differences between models range from the type of CD / DVD / Bluray device to an external "subwoofer" (if a 2" speaker can even be referred to as a "subwoofer). Other model differences reflect various internal hardware such as CPUs, Disk Drives, Video Adapters, etc.
With only the evidence from eBay, it would seem that this model sold very poorly OR it was a really good computer that everyone who bought it loved and never wants to sell. IE, it is impossible to find one of these computers for sale.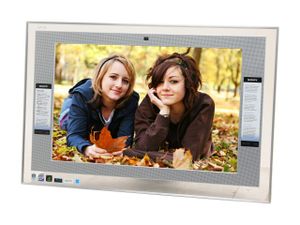 The Quest
The original quest (and inspiration for this article) came from the seemingly impossible task of locating a driver for the "Sony Lucid Integrated Mpeg encoder".
The function of this device wasn't at all necessary. But it was the first example I'd ever run across where I couldn't find a device driver for a piece of hardware in a quarter of a century. So I had to find it.
Long story short, I did "find" the driver. And by "find", I mean that I found references to the driver. See the details below;
Sony Driver File: SODMPG-14686000-US.EXE
Version: 1.2.8.1290 / 1.2.08.01290
64 bit?: YES!
32 bit driver information wasn't covered in this article as Windows 11 is 64 bit only. Plus, unlike the 64 bit drivers, the 32 bit drivers are widely available (see driver website recommendations below)
Sadly, I never could find the SODMPG-14686000-US.EXE file via Google searches (or any other search engine for that matter). But, at some point in the past I had found it, because I had a 64 bit version of Windows 8 running on the Sony Vaio VGC-LT32e about 10 years ago. Unfortunately, I didn't preserve the file. However, after a quick bit of searching on the disk drive of the computer, I was able to locate the 4 files that are contained in the SODMPG-14686000-US.EXE file.
The files are listed below;
slim.sys (in the x64 Folder)
slim.cat
slim.inf
slim.PNF
And below is the link for the only place on the entire internet where you can find the Sony Lucid Integrated Mpeg encoder for Windows 64 bit drivers, for Vista, 7, 8, 8.1, 10, and 11 (by sheer luck, not design) for the Sony Vaio LT Series (and they're even signed by Sony, so no issues installing on Windows OSs that require signed drivers);
Driver-for-Sony-LTSeries-MPEG-Encoder-from-Wiki.TerraBase.info.zip ( https://Wiki.TerraBase.info/FILES/Driver-for-Sony-LTSeries-MPEG-Encoder-from-Wiki.TerraBase.info.zip )
The Search for Drivers
In all the searching for drivers, I discovered the following;
Observations indicate Sony is the worst at providing drivers for older model computers. Solution? Buy a Dell. Go ahead, try a comparison. See if in the year 2022 you can download a driver for a Dell Inspiron 8600 made in the early noughties. The answer is yes. Regardless of how useful such a computer might be, it says a lot about Dell in comparison to Sony. Again, Sony seems to be horrible with support for anything other than what they are currently selling, so buy a Dell (or something else)
There are a ton of useless websites out there that aggregate information on hardware and drivers with the intent purpose of luring you to their website in order to download and pay for a "Driver Update Utility" (or one of a hundred other name variations). And Google is complicit in ranking all of the useless websites first and putting the some of the best websites for drivers last. Below are two recommendations for driver downloads that aren't out to bilk you (there is a bit of 'pushy' advertising, but oh well, use an ad blocker);
Ran across a very cool utility (the second utility is originated from the first) while trying to extract files from Sony's EXE Driver files. Basically it's like WinRAR or 7ZiP, but able to work on EXE packages computer manufacturers often bundle stuff in;
Documentation of any sort is almost non-existent. There are manuals available, but they're 'light weight' / 'Appled Up' User Manuals (IE, about as useful and in depth as explaining 1 + 1 = 2)
Model Variations of the VGC LT Series
It seems there were a great number of variations on this model;
References to the VGC-LT15e, VGC-LT18e, and VGC-LT19u: https://www.theregister.com/2007/08/28/sony_readies_hd_all-in-one_vaio/
There is of course the VGC-LT32e model this article is about.
Several websites make references to these models: VGC-LT16e, VGC-LT27n, VGC-LT25e, VGC-LT28e, VGC-LT29u, VGC-LT33e, VGC-LT35e,
The Sony Vaio JS Series, VGC-JS seems to be the follow up model to the LT Series.
Maximum Upgrades and Pertinence in the Year 2022 (and beyond)
Conclusions and Final Thoughts
This computer is a wonder, functional system in the year 2022. The cost of upgrades were pennies on the dollar compared to buying an equivalent brand new system. Would buying a new system have more power, capabilities, etc? Yes and no. It would have more power. But capabilities? I'd put this system in a contest with the best equivalent system 2022 has to offer and not expect it to win (but it would come in a close second). This Vaio is a bit slower and weighs a lot more than a contemporary equivalent, but it will still do everything a system like this was designed for (even in the year 2022, and beyond).
I'll also never use the above noted MPEG Encoder. Why? It's MPEG 2. Enough said as there are newer encoders that are much better. This was an exercise in "could it be accomplished' which blossomed out into, "How much can this computer be?" project.